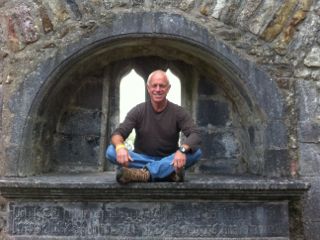 Raising Our Children
Raising Ourselves
Call 770-364-9580 or email for an inspiring keynote, dynamic seminar or transformational coaching/mentoring/counseling session
that for the past 25 years has been:
Helping parents and teachers master the challenges of child development and positive child behavior guidance

Helping teens-in-crisis and couples
in conflict;
Helping schools and business fulfill
their higher mission

Helping individuals discover their dreams and watch them come true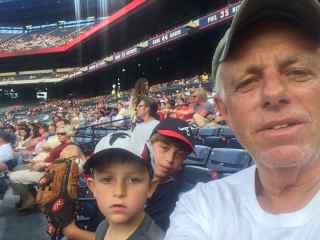 "I am currently reading your parenting book and it has already made a difference in my life. It has been truly eye opening and I thank you for blessing me with such a gift. Now when I feel myself getting upset with my children I say, "Peace and poise" to remind myself of how I should respond." C. Glover
Learn how to lead your life with more awareness, inner peace,
inspiration and intuitive wisdom

Call 770-364-9580 or email NOW For Bob Lancer's Answers to your most pressing parenting questions for improved parenting with love, without anger or stress.
"I want to thank you for your help. My husband and I
met with you several times. We learned so much. Since then, we also have
enjoyed your books and CDs and have recommended them to many others. So, thank you." L. Harris
Click Here for FREE 1-Minute Parenting Solutions Audio
Click Here for FREE 1-Minute Relationship Wisdom Audio
Click Here for FREE 1-Minute Success Wisdom Audio
Improve Child Behavior...
° Attend my next Parenting Seminar
° Schedule a Parenting Solutions Consultation
° Attend my next Child Behavior Management / Professional Development Seminar for Teachers & Childcare Pro's
Solve your Relationship Problems...
° Schedule a private Marriage Help Consultation
Make a Breakthrough in your Life/Success Goal Achievement
° Schedule a private, breakthrough Succeed-Your-Way Success Strategies Consultation
Raise the performance of your workforce by bringing more happiness, accountability, engagement and team harmony into your workplace.
° Schedule a motivating Lunch-and-Learn for your company.
Call 770-364-9580 or e-mail
It all begins with parenting. A harmonious home life is the foundation for the health, happiness and success of every family member.
"We have gotten so much wonderful feedback about your parenting solutions and alot of parents saying they had a great weekend with their kids after they attended your seminar on child discipline." Mickie, Peachtree Park Prep

End Child Discipine Problems.
"I attended your parenting with love parenting solutions seminar last night at Village Montessori and just wanted to tell you that my husband and I enjoyed it. You have some great information to share. Thanks again!" Mandy

Stop yelling, pleading, endliessly repeating yoursel.
"The absolute best way to truly realize the value Mr. Lancer can bring is to attend one of his live programs. He is a tremendous speaker with a significant message, especially when it comes to parenting solutions, child discipline, and virtually anyone that wishes to improve themselves and thus positively impact our upcoming generations." T. Koening, President, The Buford Business Alliance.


Restore the sanity, peace and harmony in your home, center or classroom.
"I cannot thank you enough for the child behavior management trainings last week. I have heard nothing but FANTASTIC complements all the way around! You were so inspiring not only for the teachers but for myself and my coworkers." L. J. Martin, Family Resource Coordinator, Knowledge Learning Corporation
Know exactly what to do about defiance, tantrums, disrespect, aggressiveness, lack of focus.
"I've hired Bob Lancer to present Keynotes and break-out seminars on child behavior and child development at a number of our conferences. I can always count on him to do an excellent job. He captivates and inspires audiences of all sizes. Whether he speaks for 10 minutes or for hours, you are guaranteed as good as it gets."— Greg Martin, Exec Dir./ Renaissance Association Management
-------------------------------------------------------------------------------------------------------------------------------------------------
"Bob Lancer is the guru of parent temper-control." WXIA TV News
"You are doing such extremely important work." Valery Jackson, Former First Lady of Atlanta GA.
-------------------------------------------------------------------------------------------------------------------------------------------------
Thank you for showing us how to raise children to take care of themselves, to take care of their world." K. Lindamen, Owner / Director, Montessori at Sharron Springs

Solve your parenting problems
Resolve your relationship issues
Help your troubled teen overcome motivation
and self-esteem challenges
Make your breakthrough in greater life-success
Unleash the greater potential of your school
or business workforce.
CALL 770-364-9580 or email for Enlightening and Motivating Keynotes, Dynamic Seminars and Break-Out Sessions, and Transformative Individual, Relationship and Teen Coaching/Mentoring/Counseling Breakthrough Sessions
See Bob Lancer's Website Devoted To School Staff Development: www.schoolsupportmotivation.com
See Bob Lancer's Website Devoted To Team Building For Businesses and All Other Professional Organizations: www.teambuildingtrainings.com
Click Here To See More Testimonials